With Escursi.com you can finally make a truly original gift!
In a very simple and convenient way, you can surprise a loved one with a voucher to spend to discover the wonders of Sardinia: from the sea to the hinterland, from traditions to fun, from food and wine to adventure, on Escursi.com they are satisfied all tastes!
Do you want to give an experience?
---
Giving an experience is very simple, just follow these simple steps:
1) Buy the Gift Voucher
You can buy the voucher and pay it by bank transfer or via PayPal. After purchasing the voucher, send an email to support@escursi.com per ricevere il codice relativo al tuo Voucher.
Buy with bank transfer
To pay by bank transfer, simply make a transfer of the selected voucher amount:

ACCOUNTHOLDER: ESCURSI SRLS
IBAN: IT21Q0200817205000104058126
CAUSAL: Gift voucher
2) Download and customize your voucher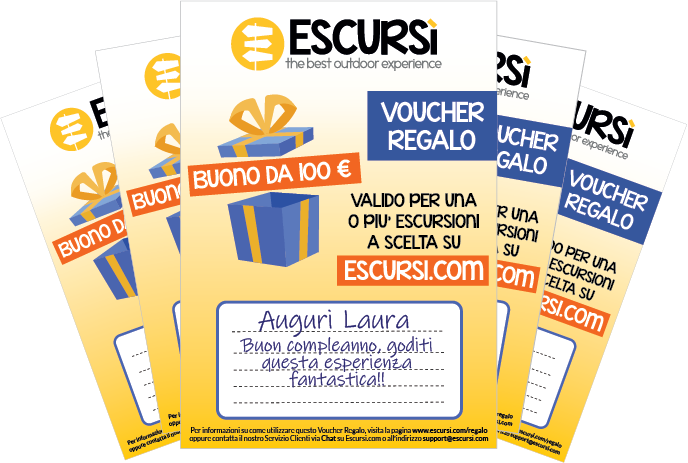 Did you get a gift?
---
If you've received a gift and don't know how to redeem it, follow these simple guidelines:
Choose an excursion from those available on Escursi.com
Contact our customer service via chat or email to redeem your voucher. Remember to keep the code provided at the time together with the Voucher handy